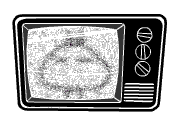 Assalamualaikum
I was not thinking straight this morning.. was not focus at all
the title should be : "Ohh the feeling when you fail to perform at your best"
actually pagi tadi aku ada final speaking test.. 20% part of final examination result
and I guess this time I screwed it up in a way... aku xmau tau marks aku berapa (T_T)
the flow of speech was alright just lacking on examples and one of the examples
macam tahik sikit... dan bila aku pikir balik, yes it was a bullshit !
haaa forget it asyraf! snap out of it! just let it slip this time and
after this DON'T EVER
SLEEP UP LATE when you have speaking test on the next day..
and lagi satu
never ever SPACE OUT during THAT TWO MINUTES of preparation
..
haish ! = =' aku rasa down gila lepas test
tadi...
although the rest of the candidates agreed with my point...
I guess
I wasn't on guard to get a scrunch on the face from the lecturer herself.. watch out for next time
but thanks to Allah for easing my 2 previous papers which were writing test and computer test
(mungkin ada hikmah dsbalik smua ni)
mai aku share what I think about this
OK kita tau Allah Maha Adil, He always want His servants to learn something out of life
even a fragment of lessons can snap you out in a jiffy ! that's number one.. on the other
part is when you get the chance in your life to achieve something.. don't let it slip, grab
and never let it go ! as a proverb claims, "There's a tide in the affairs of men" (hehe)
" finally when you reached the sky don't forget to prepare yourself a para shoot or maybe "
a trampoline on the ground because you'll never know when you're gonna fall.
lets finish what I started ! and that is Semester 1 ! enough with the
failure thing because it wasn't that much suck compare to the others
maybe I'm just being paranoid, what I know is
NEVER TAKE JOURNAL ASSIGNMENTS LIGHTLY
DO NOT USE SMALL NOTE BOOKS DURING SPEAKING TEST ! USE A4 PAPERS TO WRITE POINTS LIKE YOU USED TO !
.... YEAH ! I GOT THIS ! and everything will be fine ! FOcK ALL THE FAILURES
BECAUSE THEY AIN'T HAUNTING MY LIFE FOREVER...
aku tak kan berhenti selagi aku x dapat aku nak ! mimpi bukan sekadar mimpi !